PLTA Programs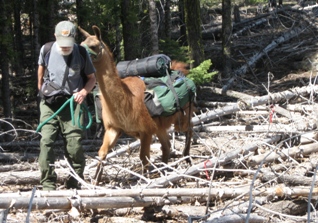 While the PLTA was begun as a means to demonstrate and acknowledge the abilities of individual pack llama, and while this remains an important function of the association, its mission is much broader. To increase recognition and support of working llamas, the PLTA is expanding its programs. The Mileage Program is in place and functioning well. Two proposed programs, the PLTA Challenge and GeoLlama are undergoing review and final revisions. Programs for youth and driving are envisioned for future development.
Each of these programs has several purposes. They demonstrate the abilities of the llama, show that a llama is working, provide educational and training opportunities and are just plain fun. Pack Trials are standardized exams that award qualifying llamas a certificate and title. The PLTA Challenge is a group event designed for fun and education in which the llama earns points for its skill on the trail. The Mileage Program in designed to encourage and recognize fitness. It allows member llamas to accumulate points for the hiking or driving miles they cover. GeoLlama is a fun event that encourages people to be out and about exploring with their llama.
Insurance
Sanctioned group events such as the Pack Trials and the PLTA Challenge are covered by the PLTA's insurance policy, provided sanctioning procedures have been followed. GeoLlama and Mileage Program are uninsured individual pursuits. In order to be covered by PLTA insurance, a person must be either and Associate Member or a Full Member. For this reason, non-members are not allowed to participate in PLTA events.
include description and regulations for the challenge
include all web information about pack Trials
Subcategories
PLTA Pack Trials are standardized test trials created by the PLTA to evaluate pack llamas for their natural ability and acquired level of training and conditioning appropriate to actual packing conditions. These tests are conducted in a realistic packing environment. When a llama successfully completes all the required trials at a given level, it is awarded the appropriate certificate and title for that level of achievement.
Participation in the trials requires that the animal is registered with the PLTA and the owner is a member. The PLTA maintains a computerized database listing llamas' certification status and periodically publishes those results on this website.
The complete requirements for PLTA sanctioned Pack Trials are found in the PLTA Handbook: General Procedures and Regulations for PLTA Sanctioned Pack Trials, version 180414.2. A printable copy of the Handbook may be found HERE (pdf 1.7MB, 37 pages).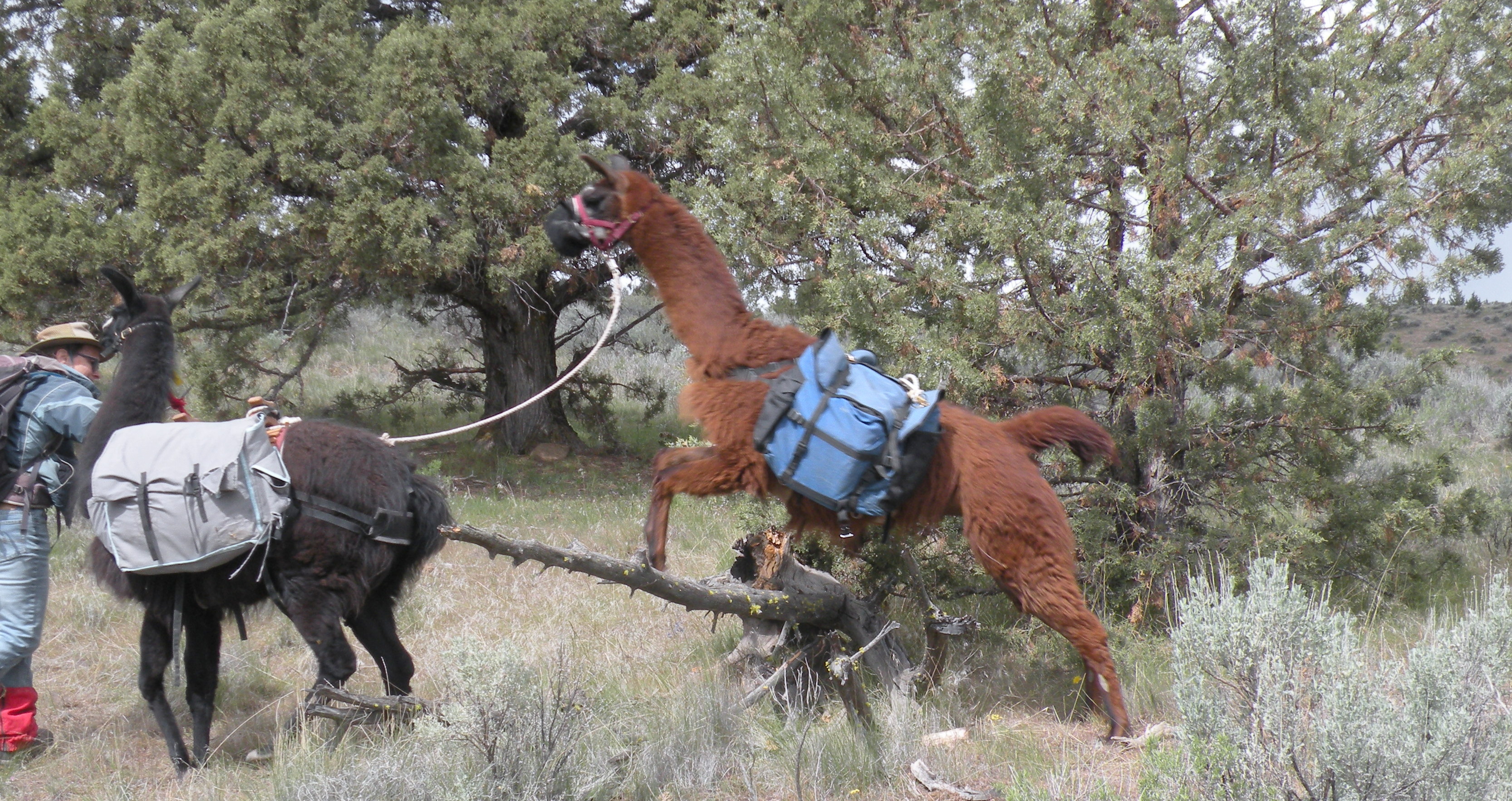 During 2018 the PLTA is experimenting with allowing alpacas to participate in the Challenge program. All established rules and requirments including membership and registration apply. We look forward to seeing alpacas on the trail.
The PLTA Challenge Program was officially initiated by the PLTA Board of Directors in April 2015. The first official Challenge events were conducted that same month with great success. They created a great deal of enthusiasm for the program. The articles below define the program and explain the requirements for hosting your own event.
The Challenge is designed to be a fun event that provides a forum for training both handlers and llamas. In many ways it looks like a pack trial without the trial. Under the scrutiny of an PLTA endorsed official, the Challenge Master, groups go out on the trail to hike and negotiate obstacles. In doing so they accumulate points for the weight their llama carries, the elevation gain it makes, the distance it covers, and the obstacles it successfully completes. In all these categories, the handler chooses what and how much the llama will attempt. Points are awarded for accomplishment but no deductions are made for lack of participation.The burden of completion required in a pack trial is absent, as well as the anxiety that goes with. As a result, a lot of plain old fun is available, with plenty of opportunity for education as well. The protocol is easily adaptable to any group, at any age or ability level and in any terrain. The printable document Challenge Program Rules and Procedures (pdf, 864kb) provides detailed information on how the program functions. The same information may be viewed in the article listed below.
If you are interested in hosting a Challenge in your area, or becoming a Challenge Master, please contact the Challenge Program Coordinator.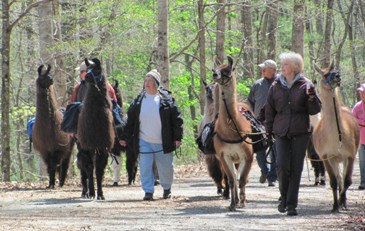 Part of the PLTA's mission is to educate the public in the safe and humane use of llamas as packing companions. The Packer's Primer was created to help aspiring llama packers become familiar with safe beginning packing techniques and to encourage those so trained to enter their beginner pack llamas in PLTA sanctioned pack trials. This is a hands-on workshop designed to enable participants to teach their llamas to safely negotiate obstacles usually encountered while llama packing, including those evaluated during pack trials.
People new to llamas or those that have never packed are often afraid to try packing with llamas on the trail. Primer offers guidance to get them off to a good start and will be taught by a PLTA approved instructor.